Community Profile
themysteryshack's Journal
Free Account
Created on 2017-07-15 14:23:46 (#3243377), last updated 2017-08-04 (7 weeks ago)
2 comments received
6 Journal Entries, 7 Tags, 0 Memories, 1 Icon

About

Mini Bio
Welcome to The Mystery Shack, a home on Dreamwidth for everything Gravity Falls related!
We've only got a few house rules here:
Golden rule: Treat others as you'd wish to be treated
Put long posts and fanfic/fanart behind a cut: To avoid page stretching!
No spoilers for new content!: Posts about the series itself, or Journal 3, don't need spoiler warnings as it is over, but anything new that may come out needs to be put behind cuts and spoiler warnings for at least 2 weeks after it's released!
Warn for anything that people might not want to see: This includes stuff like ships, NSFW, and gore
Adult content must be members-only, behind a cut tag, and age restricted 18+: Non-compliant posts will be deleted and posters will be messaged privately explaining why. This includes more extreme gore (anything beyond 'a little bloody/beaten'), nudity of any kind, and content with explicit sexual themes
Promo and sales posts are allowed, but must be relevant to Gravity Falls!: If in doubt, message komischkatze to confirm!
Here's a template for posting fanworks;
Have fun! And remember;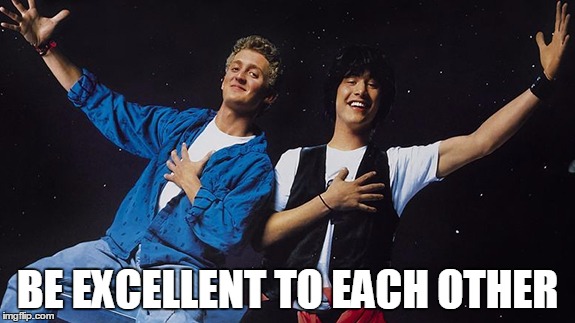 Connect
alex hirsch
,
bill cipher
,
dipper pines
,
disney
,
disney xd
,
fanart
,
fanfic
,
gravity falls
, grunkle ford,
grunkle stan
, jason ritter,
kristen schaal
,
mabel pines
,
stanford pines
, stanley pines, the mystery shack
Administrators

Linking
To link to this user, copy this code:
On Dreamwidth:
Elsewhere: